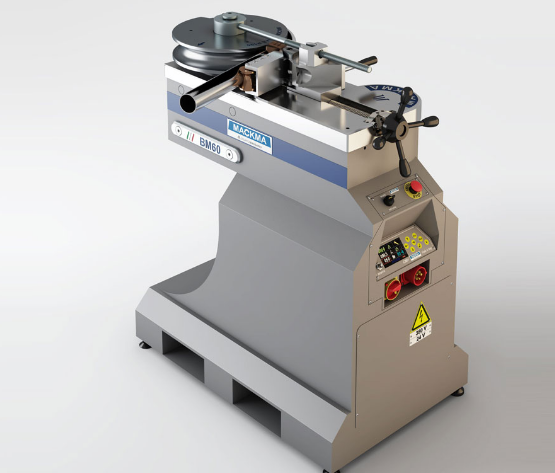 We have an ever-changing stock of new and demo machine tools, please contact us for machine availability and check the direct links on our current machine list of new in-stock and ex demo machines for sale. These machines are in-stock and ready for delivery.
Click here for the current list of NEW and DEMO Machinery: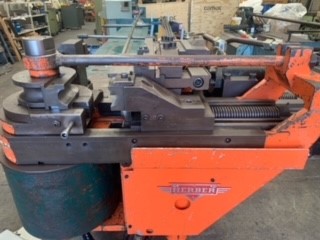 Second Hand Tube Benders Save Money Without Compromising Quality
Should you invest in second hand tube benders for your manufacturing company? 
The capabilities to reliably bend and shape metal for simple products and complex assemblies alike are essential, but the equipment necessary is often very expensive. Too often, it may be prohibitively so — but used, and well-serviced equipment offers a solution to that problem. 
At Delahenty Machinery, we've made it our mission to provide our partners with superior solutions and better options for acquiring the much-needed industrial equipment they require. 
From bending stock pipe into new handrails to creating complex plumbing or pumping fixtures, these units enable your team to do more with less. 
The Benefits of a Used Mandrel Tube Bender for Sale
There are several reasons to consider purchasing a mandrel tube bender, particularly one that may not be factory-new but still has a long service life left. The better price is, of course, the biggest benefit of such a purchase, but the equipment itself provides several advantages that should factor into your purchasing decision.
The other benefits include:
Easier bending operations for a wide variety of metal tubes. Because these benders use an interior "mandrel" that helps the piping retain its shape during bending, there is less deformation and less stress placed on the metal.
These units last for many years of dependable operation. When correctly serviced at the appropriate interval, you can run your benders at higher loads for more extended periods without worrying about downtime.
When you purchase a well-maintained used hydraulic unit, the only real difference is in the price tag. Those cost savings could prove significant to your operational success.
Here's what to expect when you choose to buy from Delahenty Machinery
World-class industrial machinery originally sourced from leading manufacturers. We only provide best-in-class solutions designed to support operations such as yours.
Units that have undergone a thorough multi-point inspection and refurbishing process to ensure they are ready to go to work directly upon arrival at your location.
Transport and training. Not only will we bring your new equipment to your location, wherever that is, but we'll also provide on-machine training, so your staff has the knowledge they need.
Why Delahenty Machinery is a Cost-Effective Solution for a Second Hand Pipe Bender
Helping our customers achieve superior value is vital to our team. Alongside our used equipment offerings, we also provide parts and service as needed. No matter where you are in Australia, our professional technicians are always happy to visit you on site to provide the maintenance necessary to keep your equipment in top working condition. To make further inquiries about purchasing.