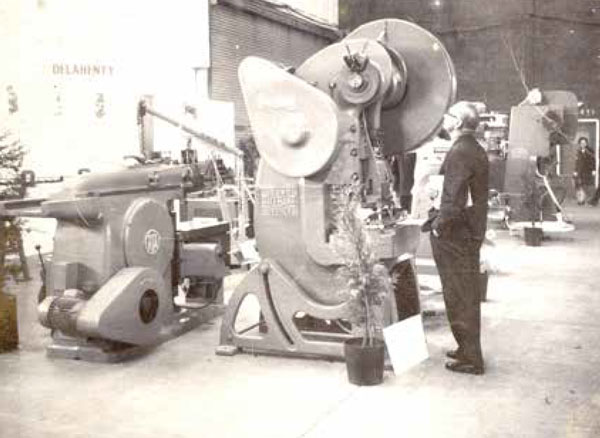 Established in 1964 in Melbourne, Delahenty Machinery specialises in tube manipulation and cutting machinery for a wide range of industries including defence, ship building, furniture, caravan, construction, playground,  automotive, hvac, truck, tram and bus.
Machines Sold and Counting
A leading Australian provider of machinery, machine tools, bespoke tooling and service to manufacturers across a wide range of industries.
We provide our customers with complete support including machinery sales, installation and training, servicing, and maintenance, Macbend tube bending and machine lubricants, spare parts and tooling to meet customer's unique project needs.
Since 1964, Delahenty Machinery has collaborated with world leading, innovative partners to provide customers with the right metal fabrication machine solutions to expand their manufacturing capability and improve efficiencies in an ever-changing landscape. Delahenty Machinery is proud to manufacture tooling locally and support manufacturing in Australia and New Zealand.
We provide a wide range of machinery including: YLM CNC and NC mandrel tube bending machinery and tooling, Comac section rollers, Kassow collaborative robots and OnRobot end of arm options, Gemma aluminium processing, YLM end forming and deburring machines, Hannsa CNC vertical and horizontal machining centre and lathes, Fong Ho cold saws, Imet bandsaws, MACKMA non-mandrel tube bending, presses and briquette machines, RICO sheet metal CNC press brakes and guillotines, YLM CNC wire bending, Ofmer rebar bending and cutting.
We pride ourselves on providing customers with complete turnkey solutions from design to conception.
What makes our business different, exciting, and inspirational?
Our specialists recommend the right machining and tooling solutions for customers. We represent a range of brands across the industry, so we tailor our advice to suit individual needs.
We take the time to listen to our customer's concerns and assist with suitable solutions. Our most recent example of this is to introduce a new innovative range of collaborative robots from Kassow Robots.
This state of the art 7-axis range of Cobots and end of arm options from OnRobot feature a unique combination of strength and speed, ease of use programming and application flexibility that suits the Australian manufacturing landscape.
Delahenty Machinery is proud of our support to Australian industry, the economy, and jobs. Tooling is at the centre of every forming application and at Delahenty Machinery we have spent over 55 years manufacturing and importing the best quality tooling components. In Australia we manufacture complete tube bending and end forming tool sets to give our customer the best quality tools and turnaround times. Our commitment to manufacturing quality machine tooling locally keeps jobs, profits in Australia, and gives customers faster response times.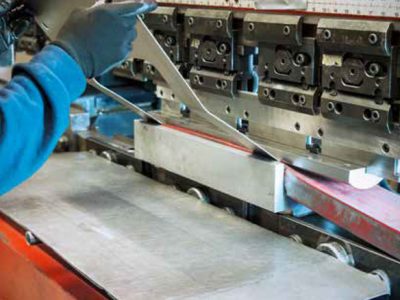 In House Tooling Manufacture
The most critical stage of any machine production is tooling and for this reason we have established a fully equipped engineering facility in Melbourne Australia to design, manufacture and implement a full range of tooling and spare part components.
The facility manufactures complete tube bend and forming tooling including – multi ball mandrels, wiper dies and mandrel component hardware.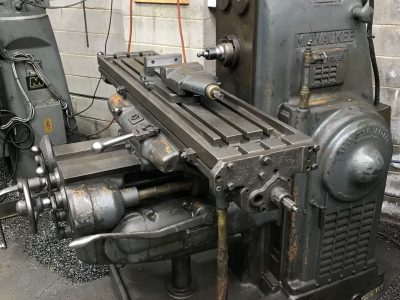 We also buy and sell second hand machinery, please contact us if you are looking to buy a used machine to improve you production or sell any machines that are no longer required.
We will also trade in your used equipment on new machine purchases or sell machinery on your behalf for a small commission.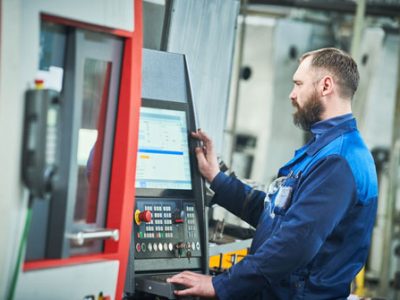 After Sales Service and Spare Parts
We offer a full range of maintenance and service support for all types of machinery including bending, forming and machine tools to extend the life of your equipment.
Our services also include – machine maintenance contracts, break down services including remote online support, machine installation, machine relocation, spare parts, machine rebuilds and controls retrofits.
Celebrating 50 Years of Serving and Australian Manufacturing
Delahenty Machinery was established in 1964 by Mr Ron Delahenty in his first offices in suburb of Richmond in Melbourne. Where Ron could see a need for machinery tailored for the tube manipulation and cutting industries. Delahenty Machinery first exhibited in Melbourne was in 1968 in the old exhibition buildings and on show were power presses, shapers and cutting machinery.
We are proud to apply 50 plus years of experience in the bending, forming, and cutting machinery to improve our customer's production requirements.