With over 50 years of experience in the manufacturing and importation of machine tools, we have established close working relationships with the world's leading machine manufacturers.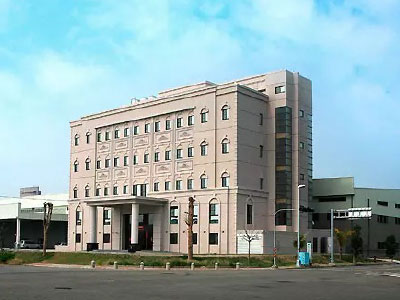 Founded in 1976, YING HAN Technology Co., Ltd.is a leading manufacturer in Taiwan, specialising in CNC , NC & conventional types of tube & pipe bending machinery. YLM is one of the leaders in supply of advanced solutions for companies in metal tube forming industries, especially automotive, furniture, heating, ship-building and many others.
YLM's CNC PC Based tube bender was the first PC Based controlled system in Asia developed in 1991. The R&D division engineers not only develop the software to meet the global customer different requirements, but also continuously revise and upgrade the existing software to be more efficient and user friendly. YLM's consistent company goal is to provide tube benders that the clients can operate easily to maximise their profits and return on investment.


Hannsa Precision is the general name for machine tools produced by Ying Han Technology Co., Ltd.from Taiwan
Starting in 1990 making machine tool components, Ying Han Technology has accumulated sufficient experiences and know-how in designing and manufacturing high precision components.
The concept of building quality machines stems from the long-term supplying relationship with known companies in the field of machining center manufacturing.
The commitment of delivering well-rounded quality governs our technical development and satisfactory service.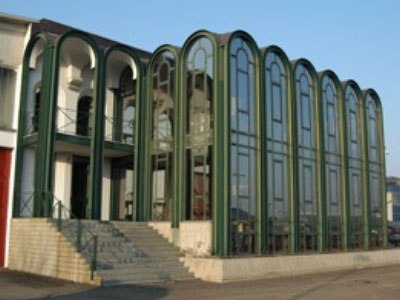 Comac bending machines are designed and manufactured with over 35-years' experienceand renowned for the quality of the product and the experience in solving any bending problem.
Comac are active in almost every market throughout the world, with local distributors to service machines and supply spare parts.
The main goal of all Comac machines is to provide top level performance, with high accuracy and repeatability, constant throughout the useful life of the machines and almost maintenance free.
Hence the structural oversizing of the parts subject to stress, the thorough precision of machining and the usage of high-quality OEM components, whose parts are readily available worldwide.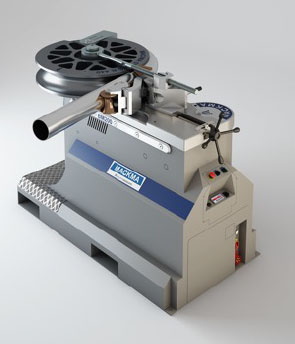 MACKMA® is MASSARO GROUP's Engineering Unit. The MASSARO GROUP boasts over 30 years' experience in the civil and industrial construction industry. Now, with MACKMA® it also manufactures innovative industrial machines.
A team of engineers and technicians specialised in technological innovation, together with carefully selected suppliers provide high profile turnkey products.
MACKMA® summarises all the best qualities of Italian industry: professionalism, technology, design, safety, energy savings, and environmental sustainability to meet every market requirement.
MACKMA® is an international company that sets the benchmark for design, functionality, and efficiency, but wants to continue to be, first and foremost, a hotbed of ideas.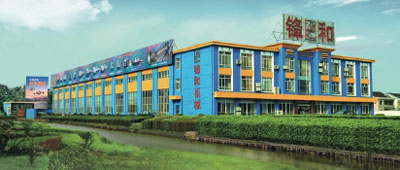 Taiwan Fenghe Machinery Industry Co., Ltd. was founded in 1979. The company has strong R&D capabilities and has introduced advanced technology for circular sawing machines from all over the world.
According to the different needs of customers, it can perform manual/semi-automatic/automatic/CNC sawing and tungsten steel circular sawing for various copper and aluminum, steel forgings, bars, steel pipes, stainless steel metal profiles and special-shaped steels.
Easy to operate, safe and low noise, it is an indispensable partner for large, medium and small manufacturers.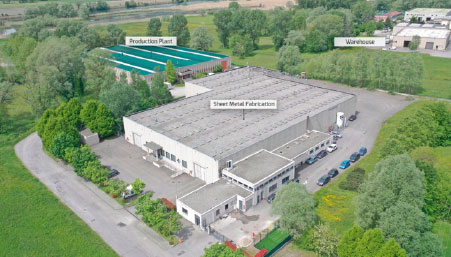 Imet is a leading company in the production of bandsaws, circular saws and innovative system for metalcutting.
Founded in 1969, the company is now a worldwide renowned brand who made its name thanks to the high quality and reliability of its products made possible by the constant research for the best and most advanced solutions that satisfy customer and partner's needs.
Imet offer a wide range of machines that could be used in every working environment and cycle by different users (small artisan, workshops, steel workers and industry application for construction). Imet products are divided in: Premium Line for small and medium sized bandsaws and circular saws; Maxi Line for big sized production (up to 1250 mm) with mitre cutting or straight cut.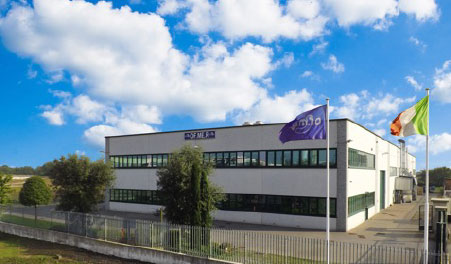 Founded in 1969, RICOspecialise in the manufacturing of plate rolls, drilling machines, press brakes and guillotine shears.
In a competitive world of challenges, Rico is a family owned business with a sustainable growth strategy focused in the quality and innovation of the solutions provided to customers. All the investigation, development and manufacturing of our sheet metal working solutions is made internally on premises, in co-operation with universities and a network of reliable suppliers.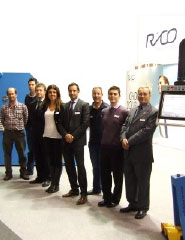 OF.ME.R. Ltd. Was born in 1984 in Trezzosull'Adda, a town located between Milan and Bergamo, specialising in the manufacture of machines to cut and bend concrete reinforcing steel rods, used in the building sector.
OF.ME.R offer the customer a complete range of high performance, practical and durable rebar processing units, ideal for the realization of any type of project.
OF.ME.R. knows that on a construction site it's essential to give continuity to the work, especially if there are deadlines to be met. For this reason, all suppliers are carefully selected and all components are checked scrupulously, both during the production cycle and in the finished machine.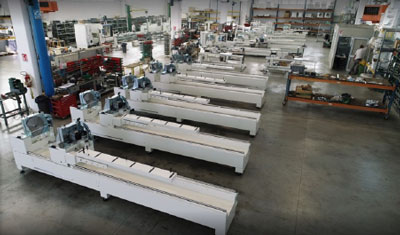 ABCD Machinery is part of the Gemma Group in Italy. Manufacturing modern machinery for processing of non ferrous sections. Sawing machines, double headed saws, 5 axis machining centres are just some of the machines offered.
Design, production and distribution of machines for theprocessing of Aluminum, PVC, Steel and Leagues, withtechnologically advanced solutions.Areas of expertise:Doors and windows, Curtain walls, Automotive, Lighting, Kitchens / Bathrooms / Office, Road supplies, Extruder, Aluminum accessories, Aeronautics, Train / Truck frames, Modular constructions, Greenhouses, Photovoltaic, Ventilation systems.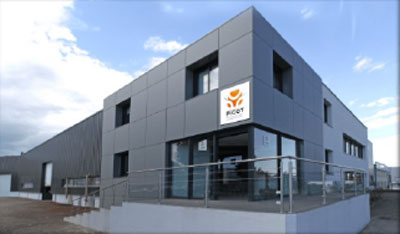 France's longest-established manufacturer of machine tools. More than 150 years of research and innovation to arriveat the most highly-evolved custom made roll bending and prebending machines
By mixing the know-how of a brand which can claim more than a century of experience in the manufacture of machine tools with recent advances in technology, AMB PICOT provides its customers with roll bending and forming resources specifically suited to their needs.
Thanks to their versatility, roll bending and prebending machines are used around the world in many sectors such as industry, transport, public works, aerospace, energy and construction. Depending on their equipment, such machines are just as well suited to single-item production as they are to short or long production runs.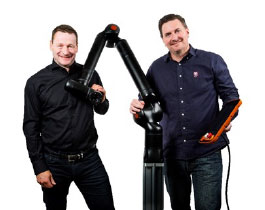 Kassow Robots was founded in Copenhagen (Denmark) is developing and producing unique and efficient 7-axes lightweight collaborative robots for industrial applications. The company's motto is "strong, fast, simple".
Kassow Robots help automate any industrial application quickly and efficiently, programmed entirely through an easy to use teach pendant. These robots are designed to fast & agile while taking up a fraction of the space required by traditional industrial robots of comparable reaches/payloads.
Its products offer speed and power, yet also have a long reach. The user-friendliness of the cobots provides businesses with greater flexibility, allowing SMEs without their own robotics specialists to achieve complex automation and programming cost-effectively and independently.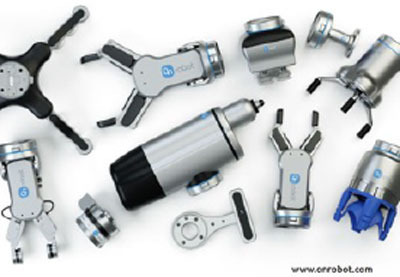 OnRobot is a global company headquartered in the robotics cluster of Odense, Denmark. OnRobot provide small and mid-sized manufacturers with a full line of innovative Plug & Produce solutions for collaborative robot applications.
The electric grippers, force/torque sensors, tool changers, vacuum grippers and award-winning Gecko technology help manufacturers gain the full advantages of automation, including ease of use, cost-effectiveness, and safety alongside human workers.
Regardless of the robot brand, OnRobot provides compatibility and versatility beyond compare. It's everything manufacturers need from one supplier, providing even more value from the automation investment.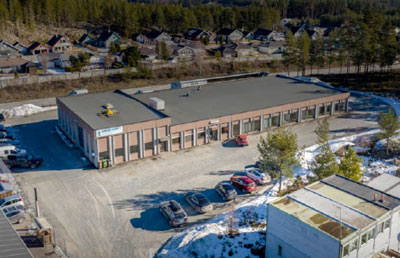 Smartshift-robotics was established in 2018 by KjellBuind in a remote area a short drive outside the main capital of Norway, Oslo.
With over 40 years of experience in making automation solutions for the manufacturing industry, the craftsmanship, precision and quality of the Smartshift-robotics products has taken its rightful place in the robotics industry across the globe in a short time.
Smartshift-robotics solutions that now cover more than the range of mounting, welding, palletising and polishing, has set its goal on being the main supplier for manufacturers across the globe, empowering all sizes of industry to create production lines, within the production facility's, often using already existing equipment.


With over 40 years in the field of metal processing and manufacturing, Arc Masterhave created a radius reader that is not only practical and easy to use but inexpensive.
Three main considerations went into the design of the ARC MASTER Universal Radius Gauge;Design Innovation and Utility, Tool Longevity, and Manufacturing costs.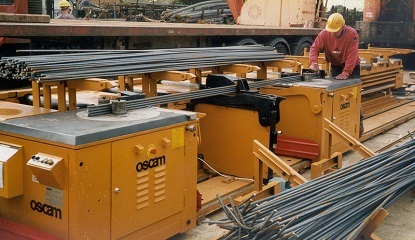 Oscam was founded in Italy in 1938 and since then it is universally known for the excellent reliability, durability, productivity, and sturdiness of its products. Today Oscam, with its wide range of products and decades of experience, is able to cover every need in the processing of reinforced concrete rods, from smaller machines to larger plants. Oscam produces each type of cut and bend machines and plants for reinforced concrete rod from coil, bar and mesh, little machines for site as well as big automated plants.
Oscam provides customized solutions to preshape – and precast companies all over the world.