In recent years, the CNC machine market has expanded in leaps and bounds, and new makes and models are flooding the market in Australia and internationally. For a company looking for a CNC pipe bending machine, deciding on a new machine to augment and expand your production line can be a daunting task.
Tough economic times tempt many small and medium-sized companies to opt for more affordable – sometimes downright cheap – machines, only to find out that there are no manuals in English, or that parts and services are nearly impossible to obtain.
At Delahenty Machinery, we have painstakingly built up a reputation over our many years of service as one of the top pipe manipulation machine suppliers in Australia, offering superior quality, excellent customer service, and dependable after-sales service.
What You Can Expect from Delahenty Machinery Regarding Tube Bender CNC Machines
When it comes to tube bender CNC machinery, any seasoned operator will tell you that the tried and tested is always better. There are many cheaper models available on the market that are as yet unproven in terms of quality and longevity, with limited or no technical back-up service available.
We are a firmly established family owned Australian company with more than 50 years of service excellence behind us. Our YLM tube bender CNC range is well-established as a top-quality international brand name with a wide range of machine options available.
Never worry about parts or tooling components again. We have our own engineering plant where all parts and tooling components are manufactured, meaning there is always stock available to keep your production line running.
We are fully prepared for all eventualities and emergencies. We offer an excellent after-sales service, including full training for your staff on all machines installed. Our breakdown response team is always at the ready to get to you in case of an emergency or to offer online technical assistance.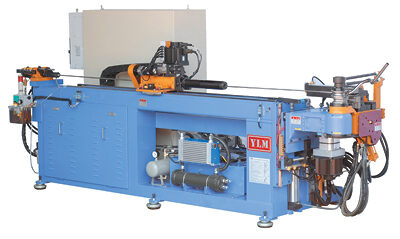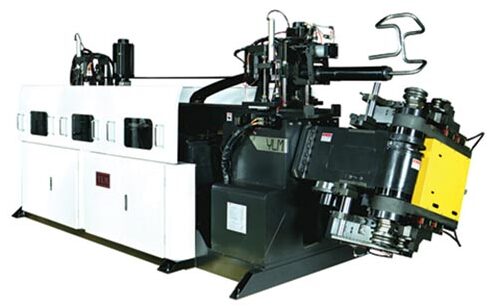 What Sets Delahenty Machinery Apart Regarding Tube Bender CNC Machines?
We have been proudly serving a wide range of industries with top-quality tube manipulation and cutting machinery since 1964. Our service entails much more than offering a CNC for sale. When you buy a machine from us, we make a commitment to you for the lifetime of your machine, offering a wide range of after-sales and repair and maintenance services.
We have a long and distinguished history of service in the tube manipulation and cutting machinery industry, offering a wide range of top quality machinery including press brake machines, shearing machines and CNC for sale. Our reputation for excellence extends to everything we do.
We are renowned within the industry for our excellent customer service. You won't ever have to wait on us. We are prompt and professional, ensuring that your machines remain as productive as possible.
If the current tough economic climate is hampering you from buying a new machine, we have a wide range of top quality refurbished CNC for sale at affordable prices, offering you the same excellent after sales and back up service and quality assurance for less.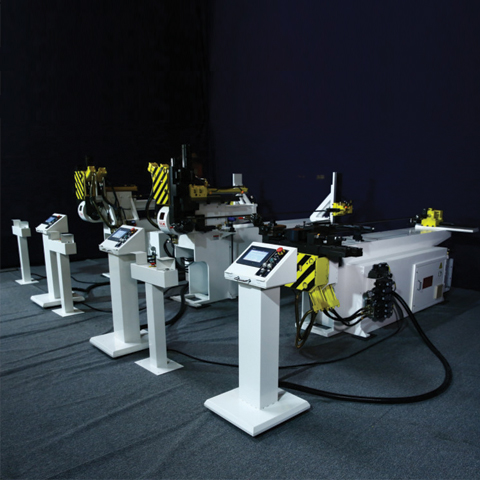 About Delahenty Machinery
We are a prominent importer and supplier of machinery solutions for the metal forming, manipulation, and cutting industries. We offer a wide range of top quality machines from some of the top international manufacturers.
Contact us today and experience the best service in the industry.