When it comes to creating the perfect bend in metal tubing, nothing beats the quality and excellent finish of our CNC mandrel benders. Are you tired of your bends, especially in thinner material, folding in on itself? Our range of mandrel benders for sale will solve your every problem.
At Delahenty Machinery, we pride ourselves on providing practical and innovative machinery solutions to our customers, helping them improve the quality of their products and their productivity.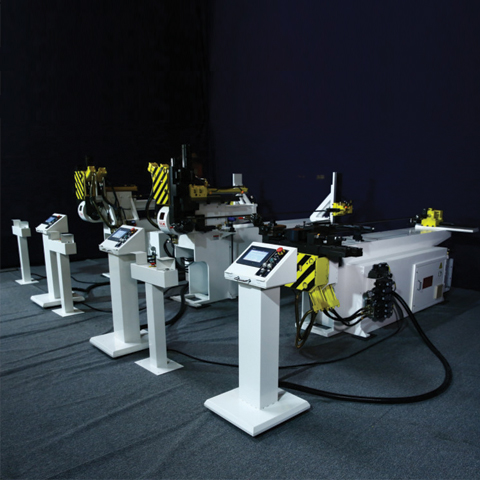 What You Can Expect From Delahenty Machinery Regarding Tube Bender Mandrel
Our comprehensive offering of CNC tube benders tick all the boxes when it comes to efficient tube bending. From all electric CNC mandrel benders to hybrid mandrel benders and NC Mandrel benders, we have you covered.
Our YLM range of CNC tube benders are among the best in the world in terms of quality and features. No matter what your application, this range of machines stand up to the test every time. Features include advanced safety systems, boost for tight radius bending, quick-change tooling design, full cell integration, seam detection, user-friendly Windows touch screen control interfaces and lots more.
Our after-sales support service is second to none. We will professionally install your machine and provide full training to your team on the operation and technical capabilities of the device. By the time our team leaves, your team will be up and running at full capacity.
We ensure that the full range of parts and tooling components are available to you at all times. Manufactured to the highest standard right here in Australia, you will never have to wait on a part to be ordered from overseas again.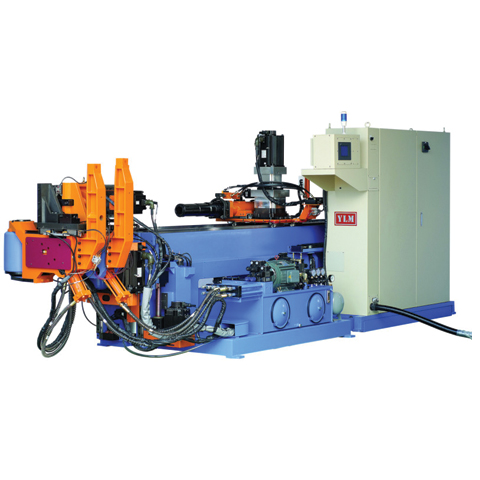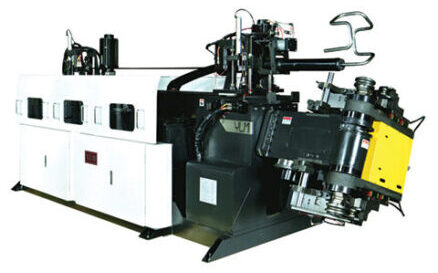 What Sets Delahenty Machinery Apart Regarding Mandrel Bender for Sale?
With more than 50 years of proud service under our belts, we've distinguished ourselves as one of Australia's prominent machinery importers and suppliers. For us, customer service is the foundation upon which our entire business is built.
Your dedicated technical sales consultant will call on you regularly to ensure that you have everything you need to keep your production line operating at optimal efficiency, from parts and tooling components to the latest in innovative machinery. When it comes to customer service and support, you can depend on us.
Our staff, from technical sales consultants to repair and maintenance technicians are all fully qualified and highly experienced, hand-picked industry professionals. Whatever you need, they are always at hand to ensure your production lines work as it should.
In the case of a breakdown, our highly efficient emergency response team can get to you in a flash, no matter where you are in Australia. We will ensure that your production line does not stand one minute more than it needs to.
About Delahenty Machinery
We are a prominent importer and supplier of machinery solutions for the metal forming, manipulation, and cutting industries. We offer a wide range of top quality machines from some of the top international manufacturers.
Contact us today and experience the best service in the industry.